Take a look at the top floor of One Cambridge Center: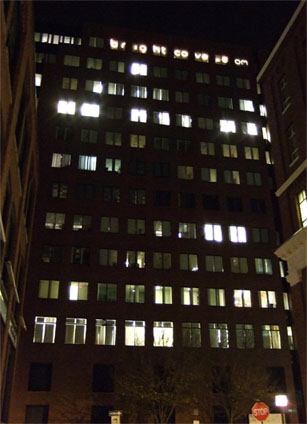 I shall never divulge the names of the conspirators, but there was a number of people here working to get this done yesterday. It may need a video running out of the rest of the windows to make it MIT-worthy, but having the font look like the Brightcove font is a nice touch.
Picture taken by David Adler.